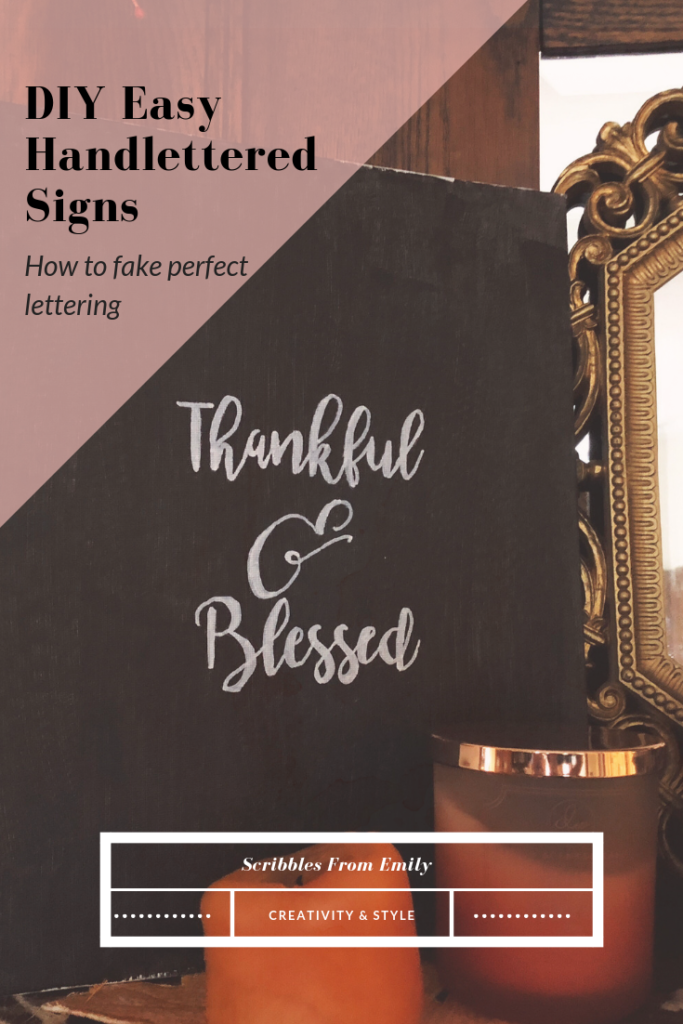 In this post, I'll show you how to make easy hand lettered signs – and you don't need good handwriting!
I have an art problem. It's a collection problem – I just love collecting it! When we moved to New York, we had a slightly crazy number of boxes labeled "art and decor." I have a special soft spot for hand lettered signs. Whenever I go to craft fairs, or even Hobby Lobby, I want to buy ALL the farmhouse signs. Anyone else raising their hand?!
After one such craft fair, I realized I had a stash of perfectly sized scraps of wood. With a couple of inexpensive canvases I picked up on sale, by trial and error, I figured out how to create my own hand-lettered signs, without learning calligraphy!